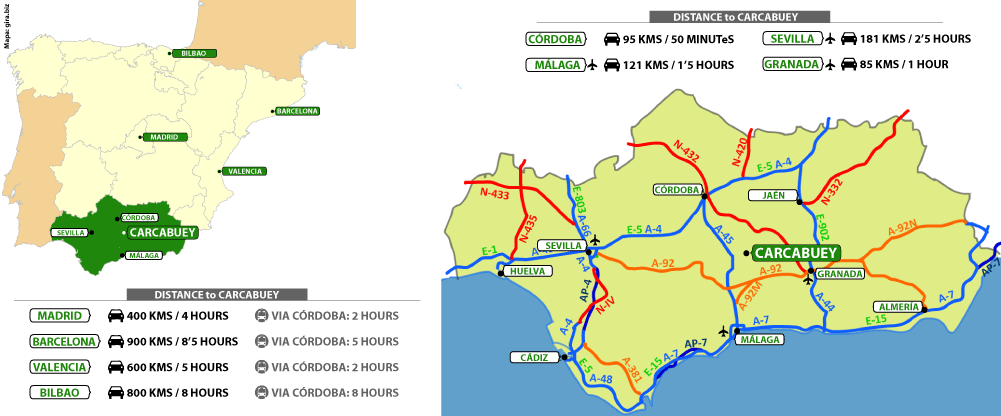 You can download the map in PDF format.
As ancient wises said, the virtue is in the centre, in the balance between the rugged mountain and the fertile orchard. Just here is placed the rural house 'El Tejar Viejo', in the middle of the Subbetica Natural Park, in the core of Andalusia, the oldest Western culture, in Carcabuey, a little white village placed on the hillside of its Arabic castle.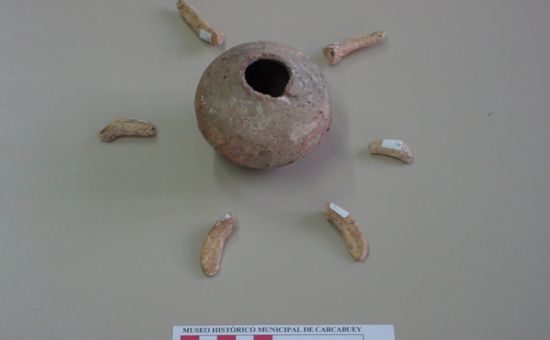 This place has been inhabited since the Neolithic, since the Bronze Age, where all civilizations have left their own stamp. The excellent conditions for its defence due to its relief and the great amount of water, have made possible life here along the centuries. There are ceramic ovens from the Roman Age at the zone. Later, Arabic craftsmen took advantage of the natural resources from this place, and nowadays, we still use these resources for the production of bricks and tiles. From this word comes the name of our house: 'El Tejar Viejo'.

From this exceptional environment, you can reach the main cities in Andalusia. At 100 kilometres, you will find Jaen, a paradise for those who love the country; Granada, with its emblematic monument 'La Alhambra'; or Cordoba, with its cathedral 'La Mezquita'. At the same distance more or less, you will find Malaga with its beaches, golf courses and you can also practice nautical sports in the lake of Iznajar, the biggest one in Andalusia. On the same day, you can ski in Sierra Nevada and enjoy the beaches with the best weather in Europe, and later come back home and enjoy the peace of the countryside, where you can hear the nightingales' sing in spring during their mating period. At a very short distance, there are very beautiful towns with a very ancient heritage, such as Ronda, Antequera, Ubeda or Baeza. etc. You can
see a map here.
.
[nggallery id=1]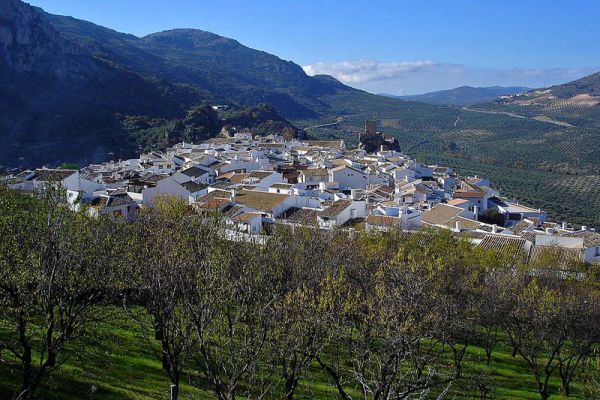 The surrounding villages are a mixture of culture, traditions and gastronomy, rich in monuments and festivals, such as the Easter, bullfighting and flamenco festivals. All of this is at your own disposal, nature and culture, joy and the light of our land and the hospitality of our people.
[nggallery id=2]
All is taken into account to provide you comfort in our house.
Come and check it. This is your house.